Professional Staff
Our compassionate and professional staff is here to help your family through cremation planning whether you chose to plan with us in-person or online. They will knowledgeably guide you through the planning process and ensure that every aspect of your loved one's care is attended to with compassion and respect.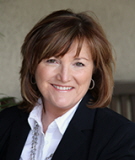 Maureen
Maureen is a long time southern California resident who helped to launch Pacific Cremation Services. She is passionate about assisting individuals and families with preplanning arrangements, memorials at sea, and serving families who are needing immediate cremation services. Her expertise and experience combined with her heart for people and desire to connect make her a wonderful guide for the families she serves.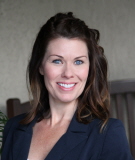 Leah
Leah has been serving in the funeral profession since 2014 and is a licensed embalmer and funeral director. Leah makes every effort to create a comfortable, open and creative arrangement meeting with the families she serves. With hands on experience and a passionate drive to care for the families she serves, Leah is a wonderful part of our team.
Pacific Cremation Services