Professional Staff
Our compassionate and professional staff is here to help your family through cremation planning whether you chose to plan with us in-person or online. They will knowledgeably guide you through the planning process and ensure that every aspect of your loved one's care is attended to with compassion and respect.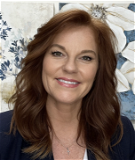 Lisa
Lisa worked in the wedding industry for 11 years and over that time was exposed to and planned funeral ceremonies. She began to realize through those experiences that that was what she wanted to do full-time. Serving families in need is at the heart of what brings her fulfillment. She comments on the "circle of life" that she has worked in; from the beginning milestone of weddings and now to the profound experience of helping families say goodbye.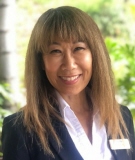 Tina
Tina felt called into funeral service after experiencing the death of her son. She brings empathy, compassion and reassurance to the families she cares for. Tina's life experience has always revolved around bringing balance, health and hope to life experiences. Even here, she is able to make a difference.
Pacific Cremation Services