Professional Staff
Our compassionate and professional staff is here to help your family through cremation planning whether you chose to plan with us in-person or online. They will knowledgeably guide you through the planning process and ensure that every aspect of your loved one's care is attended to with compassion and respect.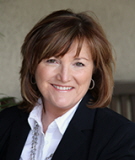 Maureen
Maureen is a long time southern California resident who helped to launch Pacific Cremation Services. She is passionate about assisting individuals and families with preplanning arrangements, memorials at sea, and serving families who are needing immediate cremation services. Her expertise and experience combined with her heart for people and desire to connect make her a wonderful guide for the families she serves.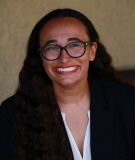 Morena
Since the young age of 5, Morena has known she wanted to serve and care for grieving people. Work as an emergency responder and funeral service director has given her a solid foundation in helping people in crisis and need. Morena's sincere desire is to care for and lift the burdens of our grieving families with intention and compassion.
Pacific Cremation Services